My frame turned out to be basically unusable due to abuse & damage. Luckily a good friend happened to have a shell just sitting in his back yard!
---



Here is when we initially pulled it out from under a tree where it sat for 6 years.
---





Getting it loaded up for transport...
---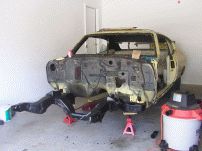 Here it is after cleaning it up a bit and painting the front part of the frame.
---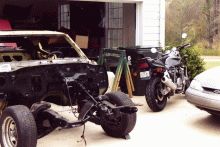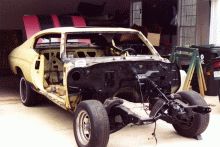 Cleaned up some more, moved over the front suspension & steering, painted the firewall.